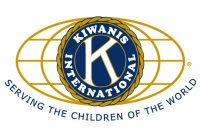 Kiwanis Club of Seneca Falls-Waterloo
Kiwanis is a global organization of volunteers dedicated to changing the world
one child and one community at a time.
The Kiwanis Club of Seneca Falls-Waterloo is in the Finger Lakes Region of New York State. It is one of 8,600 Kiwanis clubs around the world.
From March of 1937, when it was chartered, until September of 2006, it was the Kiwanis Club of Seneca Falls. In October 2006, as the club began its 70th year, the membership unanimously approved changing the club's name to the Kiwanis Club of Seneca Falls-Waterloo in recognition of the importance of both communities as the club's service area and community where members live.
Kiwanis was a male-only organization until 1987. In keeping with Seneca Falls' history as the birthplace of women's rights, our club was the first in our division to induct a woman, a month after the charter change making that possible.
Our 2017-18 officers are:
President: Michael Kelly
Secretary: Nicaletta Greer
Treasurer: Jackie Bilancini
The club meets at noon on the 1st and 3rd Thursdays at the Gould, 108 Fall St., Seneca Falls.
Mailing address: PO Box 21, Seneca Falls, NY 13148.